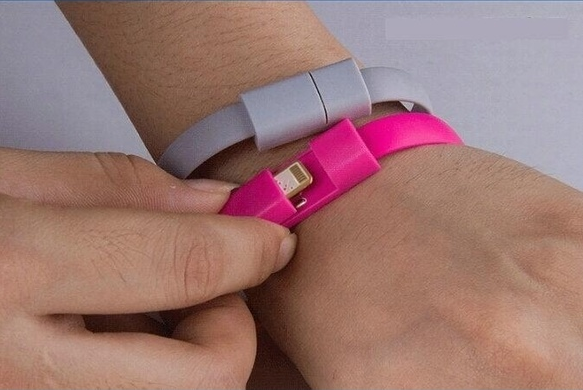 Bracelet Wristband USB Charging Charger Data Sync Cable for iPhone 6S 6 5/5S/5C iPad Air 4/ 5
* 100% brand new, good quality.
* Ultra short bending/foldable/collapsible cable.
* The two ends of this data cable can clasp to form a rope, which is like bracelet. You can wear it on your hands, or attach it on your bag.
* 2-in-1 cable allows for charging power and transferring data simultaneously.
* Support USB2.0 data transfer sync speed.
* Interface type: 8 P I N or Micro USB.
* Length: Approx. 22 cm.
* Color: Rose red, Blue, Gray, Green, White
* Compatible with: PLEASE tell us what kinds of your choose!!!
- For iPhone 6 5/5S/5C iPad Air 4 5.
---
---
More from this collection
Liquid error (layout/theme line 321): Could not find asset snippets/spurit_uev-theme-snippet.liquid